Wheels » RSR » R802 (FF) in Hyper Black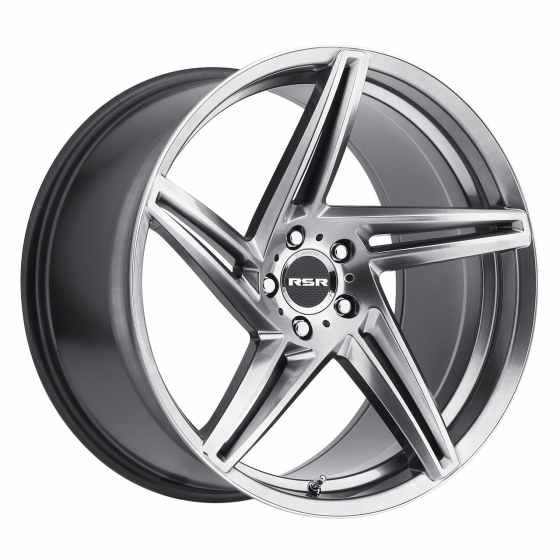 This wheel is discontinued. Discount pricing available on remaining stock.
Street Series
An upgrade in both lifestyle and design – offers a mid-range face that will come standard for street design; Street will also sport a deeper concave face profile that works well with rear wheels; utilizes a flow-form manufacturing technique that takes a cast aluminum wheel and lightens it by 30 percent.
Remaining stock as of 1/27/2020:
2 staggered sets, 20x9/20x10.5, 5-112
2 staggered sets, 20x9/20x10.5, 5-114.3
Shown in Hyper Black
Gallery Photos Featuring RSR R802 (FF) in Hyper Black
Vehicle: 2010 Chevrolet Camaro
Wheels: 20" RSR R802 (FF) in Hyper Black

View gallery photos featuring RSR R802 (FF) in all finishes
Featured Brands
Also Available