Wheels » RSR » R981 in Custom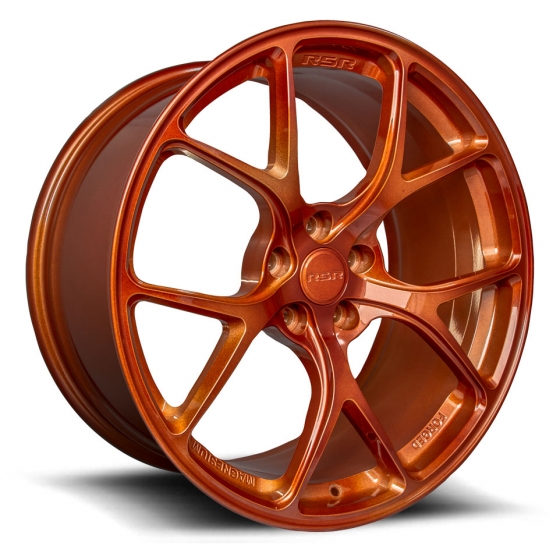 Race Series
Higher technology, lighter weight, forged magnesium & aluminum with custom-built wheel options available.
RSR forged wheels are produced by applying eight thousand times heavier pressure than casting. This process prevents porosity inside the material and creates homogenous metal structure at the molecular level, helping the material achieve high rigidity and strength. The characteristics obtained by the process allows maximum milling capacity and enables to reduce weight dramatically.
Magnesium has the lowest specific gravity among metals for practical use – about two thirds of aluminum. Moreover, magnesium has better precision in dimension due to its hardness and has a property to absorb shock and release heat. Lightness, precision, shock absorption, and heat release it's no wonder that the material has become the best weapon for races such as Formula One and Endurance Sports Car prototypes. RSR 980 Magnesium Forged is filled with this motorsport technology.
Shown in custom finish
| Sizes | Catalog |
| --- | --- |
| 20 × 9 | CALL |
| 20 × 9.5 | CALL |
| 20 × 10 | CALL |
| 20 × 10.5 | CALL |
| 20 × 11 | CALL |
| 20 × 11.5 | CALL |
| 21 × 10 | CALL |
| 21 × 10.5 | CALL |
| 21 × 11.5 | CALL |
| 21 × 12 | CALL |
| 21 × 12.5 | CALL |
Featured Brands
Also Available