Wheels » Vossen » CVT in Gloss Black (Custom Finish)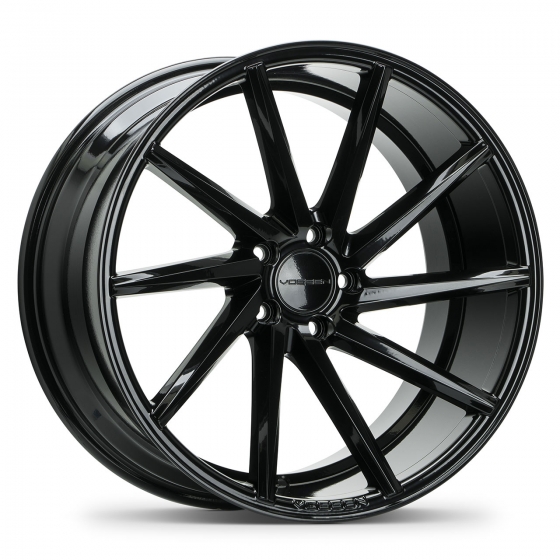 CV Series | Cast
Pioneer of the concave, staggered trend, the CV Series employs a low-pressure casting process and delivers classic monoblock designs.
Directional
The CVT requires four molds, rather than the typical 1 or 2 molds for standard cast wheels. As a result, the wheels on the drivers side and passenger side of the vehicle twist towards the same direction, whether it's a square or staggered fitment.
The CVT's sleek, unconventional design sets it apart from virtually everything on the road. Available in three standard finishes: Metallic Gloss Silver, Gloss Graphite and Tinted Gloss Black, and 9 custom solid color finishes.
Shown here in custom Gloss Black solid powder coat finish.
The following custom finishes are available for an additional fee.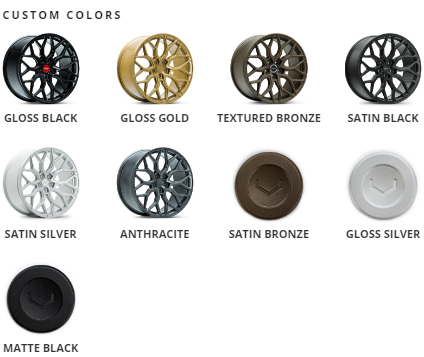 Other Finishes Available:
Gloss Graphite Satin Black (Custom Finish) Satin Bronze (Custom Finish) Silver Metallic Tinted Gloss Black
| Sizes | Catalog |
| --- | --- |
| 19 × 8.5 | CALL |
| 19 × 10 | CALL |
| 20 × 8.5 | CALL |
| 20 × 9 | CALL |
| 20 × 10 | CALL |
| 20 × 10.5 | CALL |
| 22 × 9 | CALL |
| 22 × 10.5 | CALL |
Gallery Photos Featuring Vossen CVT in Gloss Black (Custom Finish)
No gallery photos available in this finish
View gallery photos featuring Vossen CVT in all finishes
Featured Brands
Also Available