Accessories
Floater Cap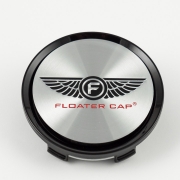 Want to keep the logo on your center caps upright at all times? Try a set of Floater Cap floating center caps. Floater Cap replaces your existing center caps which spin independently of the wheel's motion, weighted to keep your logos upright.
WSI is proud to offer a variety of styles and finishes of Floater Cap products for sale online 24/7 on our online store.
Gorilla Automotive Products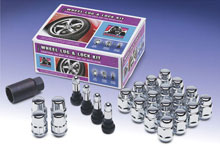 WSI is proud to offer the full line of Gorilla Automotive Products. This includes the highest quality lug nuts and bolts, wheel locks, wrenches, tire pressure gauges, wheel spacers, bolt caps, hub centric rings, valve stems and much more. All of which are available in a multitude of sizes and finishes. Gorilla Automotive Products has been a leader in the automotive accessory industry for over 40 years. WSI offers the best wheels and tires available, so it makes sense to secure them with the best wheel hardware available — it's a perfect match.
Baer Brake Systems

Baer has redeveloped its EradiSpeed line of premium performance rotors. Featuring slotted, cross-drilled, zinc-coated and directionally vaned units that are purpose-cast with quality iron materials for performance far beyond the factory units they replace. Furthermore, EradiSpeed's curve-vaned design provides greater airflow and heat dissipation.
Ever increasing wheel diameters and open spoke designs have made brakes an integral part of vehicle styling and Baer's Sport Rotors offer the state-of-the-art performance solution.
The PedalBox - Increases Throttle Response!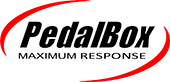 The PedalBox was developed in order to improve response in modern cars. The PedalBox is an additional control unit, with four user-selectable programs, that increases throttle response by removing delays in the accelerator, enhancing driveability.
H&R Accessories

Since the late 1970s, H&R has been committed to building the finest quality automotive suspension components available. From their Sport and Race springs to their Cup Kits, threaded-body Coil-Overs and TRAK+ wheel spacers, all of their products are 100% made in Germany, meet the most rigid safety standards, and fulfill the esteemed ISO9001 quality assurance standards. It's this extreme attention to detail such makes H&R the top choice in suspension components today. Contact a WSI professional for more information and competitive H&R prices.
H&R Special Springs focus on superior-quality, high-performance, suspension components that offer vastly improved handling, without sacrificing ride comfort. Engineered utilizing the highest quality materials and industry-leading design, H&R's spring kits are available in three different main lines (OE Sport, Sport and Race) to fulfill every performance spring requirement—from mild to wild, and street to track.
More details: Coil Overs | Cup Kits | TRAK+ Spacers | Springs | Sway Bars | Camber Adjustment Bolts | VTF Adjustable Lowering Springs
MOMO Accessories

MOMO continues to push the envelope of design and manufacturing technique. Since that first steering wheel, our product line has continued to grow, and now includes steering wheels, shift knobs, pedal kits, tuning seats, exhaust tips, strut braces and door sills.