About Us
Who We Are / What We Do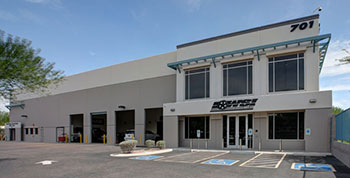 Custom-Tailored Wheel & Tire Packages
Wheel Specialists, Inc. (WSI) is the industry leader in custom-tailored wheel and tire packages. We have proudly served the finest independent tire dealers, auto dealerships, and aftermarket specialty shops for over 31 years. WSI specializes in everything from proper standard fitments to extreme applications. Our experience, knowledge, and product selection are second to none! WSI will keep you up to date on all the latest applications for exotics, SUVs and everyday drivers.
Take a Virtual Tour of our facility.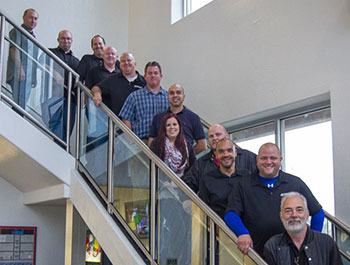 The WSI Difference
Our friendly staff here at WSI are all industry experts with many years of combined experience. You're always just a phone call away from any answers you may need about fitment specifications, finish options, product availability, or any other questions you may have. We're happy to help.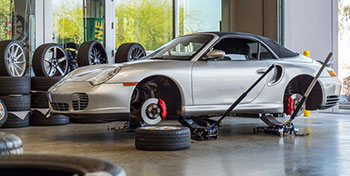 Full-service Shop
Wheel and tire installs
Tire repair/patching
Roadforce balancing
Nitrogen fills
Brake caliper painting
Fender rolling
Accessory installs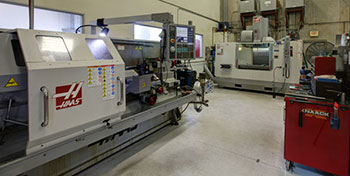 In-house Machine Shop
WSI offers a wide range of custom machining and repair by utilizing our state of the art, on site machine shop. We employ expert machinists to facilitate all your wheel machining needs including the changing of bolt patterns, offsets, center boring, repairing, drilling, multi-piece disassembly/reassembly, resealing, customizing and straightening on most original equipment or aftermarket alloy wheels.
Take a Virtual Tour of our facility.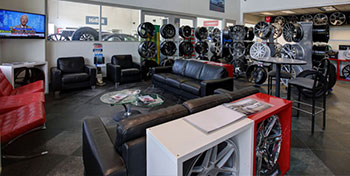 Showroom / Lounge
WSI hosts a full showroom to showcase all the latest styles of wheels and tires. Or, if you're waiting for service from the shop, enjoy our comfortable waiting area with free WIFI and satellite TV.
Take a Virtual Tour of our facility.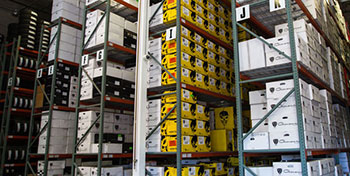 Huge Inventory
WSI stocks, literally, thousands of wheels, tires and automotive accessories in a wide variety of styles, sizes and price points. Passenger, SUV, Truck, Off Road, high performance, all terrain, mud, touring, race, economy to ultra-high quality. Chances are, we have what you're looking for, in-stock, today. If not, we are also connected to a large network of vendors that can quickly supply us with just about anything, usually within a matter of a few business days.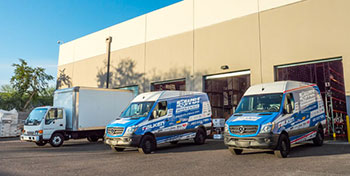 We Deliver and Ship
WSI offers free local delivery. Twice a day in the Phoenix area on weekdays, morning and afternoon (morning only to the west valley). And every Wednesday to the Tucson area. Hotshots available upon request.
If you happen to be located outside the Phoenix and Tucson areas, we still have plenty of shipping options to suit your needs. Including convenient flat rate shipping, drop shipping and LTL options. Give us a call to discuss the best way to get our products to you fast and easy.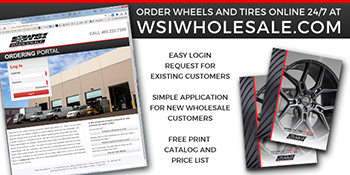 Order Online 24/7
If you operate a brick-and-mortar business and would like the convenience of ordering wheels and tires online, 24/7, head over to wsiwholesale.com. There you will find a large selection of our most popular wheel and tire options, all showing your cost and available inventory, ready for purchase online. No phone call necessary. Easy product search and fitment guide also available.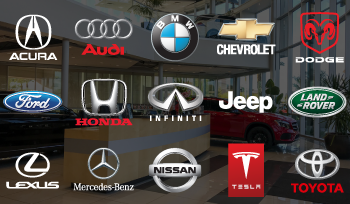 Dealership Services
We also specialize in servicing New Car Dealerships. We have brand specialists that understand the internal workings and needs to make your dealership more profitable with our products. Parts, Service, New and Used car sales training available to maximize profits though aftermarket sales of Tires, Wheels and Accessories. Call us today to schedule an appointment to meet with one of our specialists.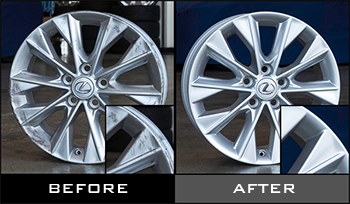 Wheel Repair
WSI offers full wheel repair services. Wheels that have curb rash, dents and dings, bent, broken or warped can usually be restored to look like new again. This would also be a great opportunity to refinish the wheels to a new color. Ask one of our specialists for specifics today.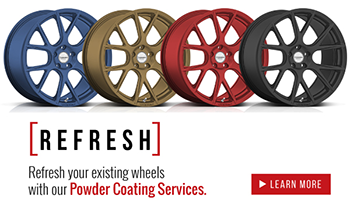 Powder Coating Services
Powder coat is a durable finish that is electrostatically applied and then baked to create a smooth finish. We offer powder coating in a variety of colors in matte and gloss finishes. Powder coating carries a one-year limited warranty. Click to request a quote. more info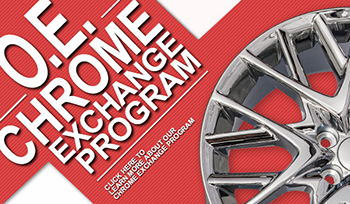 OE Chrome Exchange
We provide you with a set of CHROME-PLATED, original equipment factory alloy wheels and you return the "TAKE-OFF" silver alloy wheels to us. Since it's an exchange, you only pay for the chrome plating! Terms and conditions apply. Chrome plating is also available on most Multi-Piece wheels. more info