Wheels » Vorsteiner » V-FF 103 in Titanium (Titanium Machined)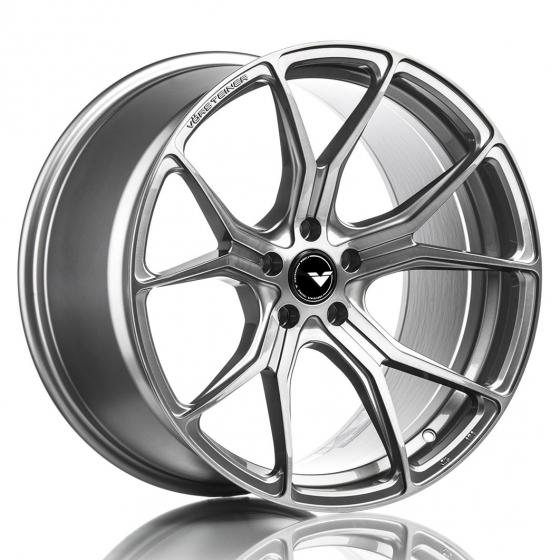 Flow Forged Series
The Vorsteiner Flow Forged Wheel Series is a collection of performance wheels at a fraction of the price of a fully forged set. Exceptionally durable and lightweight with no lead times.
Vorsteiner's lightweight technology produces wheels that are lighter in weight compared to a conventional cast construction, yet substantially stronger. The majority of surplus weight can be shaved by the use of lighter yet stronger aluminum. In addition, they meticulously reduce the weight of the wheel utilizing back-pad pocketing as well as front and rear spoke pocketing.
A variety of Vorsteiner center cap designs are available for an additional charge.
Shown in Titanium Silver w/ Brushed Face
Other Finishes Available:
Black (Mystic Black) Bronze (Patina Bronze) Graphite (Carbon Graphite) Silver (Brushed Aluminum) Silver (Mercury Silver)
| Sizes | Catalog |
| --- | --- |
| 19 × 9.5 | CALL |
| 19 × 10.5 | CALL |
| 20 × 9 | CALL |
| 20 × 11 | CALL |
| 21 × 9 | CALL |
| 21 × 10 | CALL |
| 21 × 10.5 | CALL |
| 21 × 11 | CALL |
Gallery Photos Featuring Vorsteiner V-FF 103 in Titanium (Titanium Machined)
No gallery photos available in this finish
View gallery photos featuring Vorsteiner V-FF 103 in all finishes
Featured Brands
Also Available