Wheels » TUFF A.T. » T1A in Matte Black (Gloss Black Lip)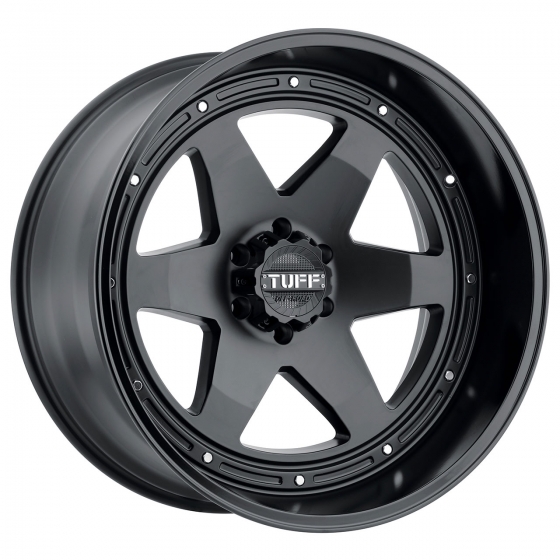 This wheel is discontinued and has limited availability.
Discount pricing available on remaining stock.
Call or Request a Quote to check for available inventory.
Remaining stock as of 8/18/2020:
1 wheel, 24X12, 6-139.7, -45
*Pictured wheel shown is not representative of all size configurations. Center profile and lip depth will change in relation to vehicle specific fitment.
Shown in Matte Black w/ Gloss Black Lip
Featured Brands
Also Available