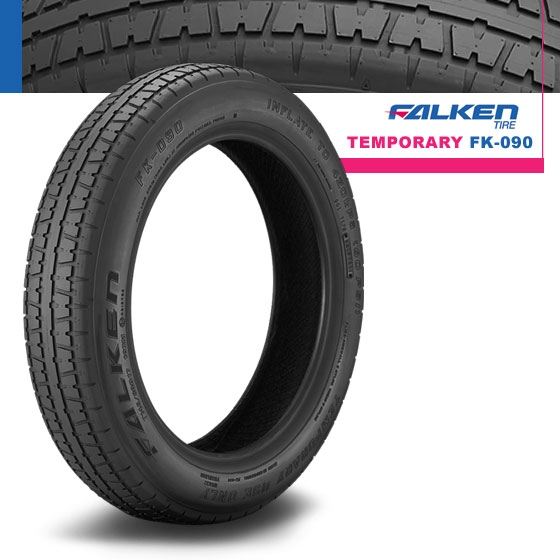 For drivers wanting to maximize their vehicle's trunk space without abandoning the convenience provided by carrying a spare tire.
Often used as Original Equipment by vehicle manufacturers, these compact-sized spare tires save weight and space. Intended only to be used temporarily in the event of a flat tire, they permit drivers to continue their travels to reach a service provider that can repair or replace their flat tire.
NOTE: Required to be inflated to 60 psi and only intended to be used at speeds restricted to 50 mph.