Wheels » Redbourne » Manor in Matte Black (Matte Machined face)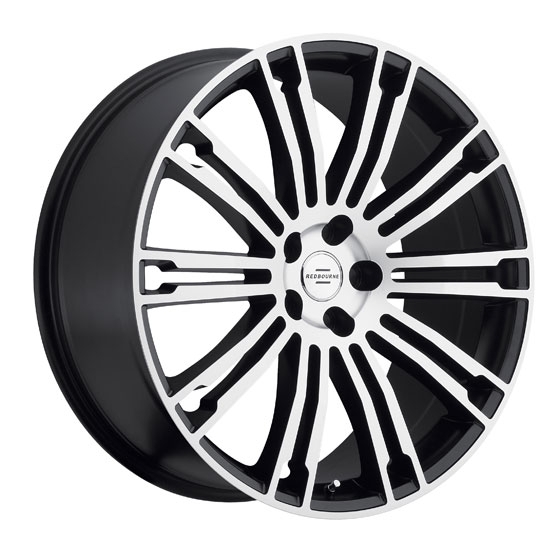 This wheel is discontinued and has limited availability.
Discount pricing available on remaining stock.
Call or Request a Quote to check for available inventory.
Shown in Matte Black with Machined face
The Redbourne Manor. A new face forward split multi-spoke available in a variety of finishes. Taking style cue's from the look of Land Rover, each split spoke reaches out to a grand keyhole notch, that adds character and depth to an already decent concave.
Other Finishes Available:
Silver (Mirror Cut Face)
| Sizes | Catalog | Closeout |
| --- | --- | --- |
| 20 × 9.5 | CALL | CALL |
| 22 × 9.5 | CALL | CALL |
Gallery Photos Featuring Redbourne Manor in Matte Black (Matte Machined face)
No gallery photos available in this finish
View gallery photos featuring Redbourne Manor in all finishes
Featured Brands
Also Available