Wheels » Vossen » HF-1 in Anthracite (Custom Finish)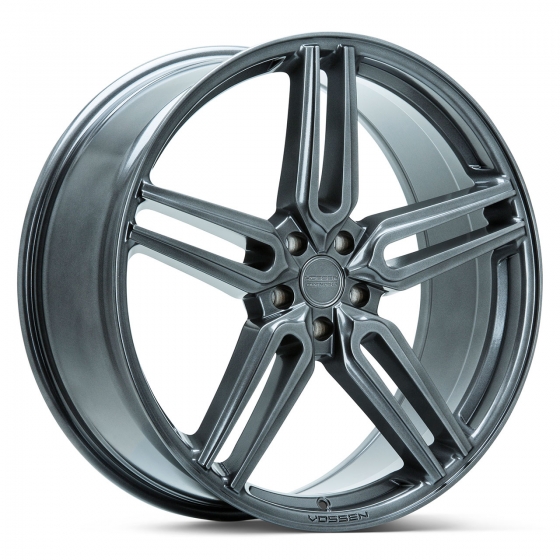 Hybrid Forged | Flow Form
Advancing the traditional casting process, the Hybrid Forged Series utilizes flow forming to cut down on weight and increase strength. Flow forming also allows for a great range of wheel widths within each design.
The Vossen HF-1 Wheel, part of the Vossen Hybrid Forged Series, is inspired and modeled after its forged counterpart, the HC-1. Long, sleek spokes with machined faces point to an integrated hub, ready for any five-lug bolt pattern and offset thanks to the Hybrid Forged Process. Tinted Gloss Black and Tinted Matte Gunmetal are offered as standard finishes while 8 of the Vossen Forged solid finishes can be selected for a custom look and feel.
Shown here in Custom Anthracite finish.
The following custom finishes are available for an additional fee.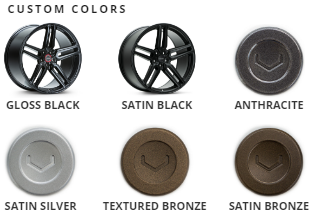 All Vossen wheels include matching center cap. Optional custom center cap may be shown ($37.50 each).
Other Finishes Available:
Gloss Black Gloss Black Machined (Smoke Tint) Satin Black Tinted Matte Gunmetal
| Sizes | Catalog |
| --- | --- |
| 19 × 8.5 | CALL |
| 19 × 9 | CALL |
| 19 × 9.5 | CALL |
| 19 × 10 | CALL |
| 19 × 10.5 | CALL |
| 20 × 8.5 | CALL |
| 20 × 9.5 | CALL |
| 20 × 10 | CALL |
| 20 × 10.5 | CALL |
| 20 × 11 | CALL |
| 20 × 12 | CALL |
| 21 × 9 | CALL |
| 21 × 9.5 | CALL |
| 21 × 10.5 | CALL |
| 21 × 11 | CALL |
| 21 × 12 | CALL |
| 22 × 9 | CALL |
| 22 × 9.5 | CALL |
| 22 × 10.5 | CALL |
| 22 × 11 | CALL |
Gallery Photos Featuring Vossen HF-1 in Anthracite (Custom Finish)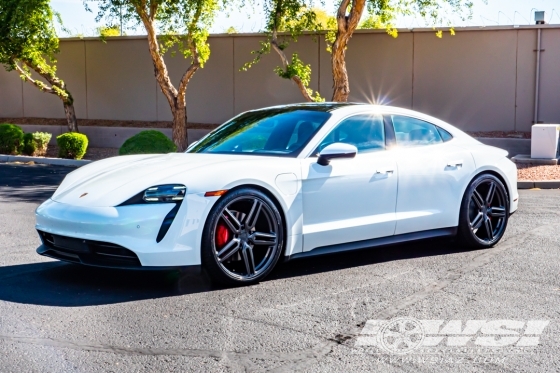 Vehicle: 2021 Porsche Taycan
Wheels: 22" Vossen HF-1 in Anthracite (Custom Finish)


View gallery photos featuring Vossen HF-1 in all finishes
Featured Brands
Also Available