Wheels » TSW » Chrono (RF) in Silver Machined (Rotary Forged)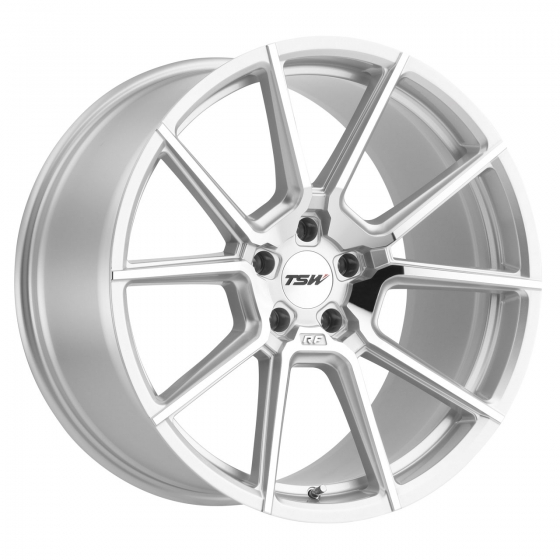 This wheel is discontinued and has limited availability.
Discount pricing available on remaining stock.
Call or Request a Quote to check for available inventory.
Shown in Silver w/ Mirror Cut Face
Rotary Forged
The Chrono Rotary Forged® Wheel RF™ Wheel is manufactured using a highly advanced production technique called Rotary Forging® /RF™. The rim of the wheels is forged at high pressure while the wheel is spun at high speed. This alters the molecular structure and enhances the strength of the alloy. The benefit is a much lighter weight than a regular cast wheel. Most importantly, the weight saving is in the outer rim of the wheel which dramatically reduces rotational mass and enhances vehicle performance. The Chrono is a sports wheel infused with TSW's Rotary Forging Technology. It's sporty split 5 spoke design incorporates an ideal depth to height ratio balancing good looks with rotary bending fatigue. It also features an undercut lip to shave extra weight to achieve ultimate performance.
Other Finishes Available:
Matte Black Machined (Dark Tint)
| Sizes | Catalog | Closeout |
| --- | --- | --- |
| 17 × 8 | CALL | CALL |
| 18 × 8.5 | CALL | CALL |
| 18 × 9.5 | CALL | CALL |
| 19 × 8.5 | CALL | CALL |
| 19 × 9 | CALL | CALL |
| 19 × 9.5 | CALL | CALL |
| 19 × 10 | CALL | CALL |
| 20 × 8.5 | CALL | CALL |
| 20 × 9 | CALL | CALL |
| 20 × 10 | CALL | CALL |
| 21 × 9 | CALL | CALL |
| 21 × 10 | CALL | CALL |
| 21 × 10.5 | CALL | CALL |
| 21 × 11 | CALL | CALL |
Gallery Photos Featuring TSW Chrono (RF) in Silver Machined (Rotary Forged)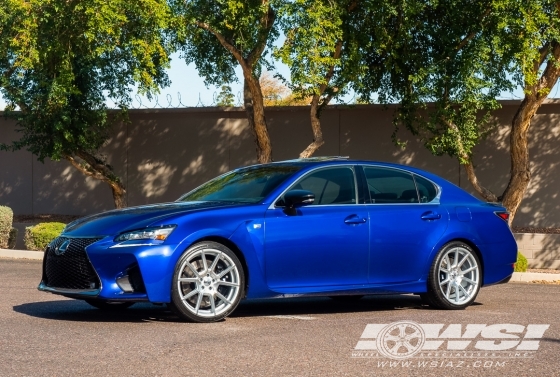 Vehicle: 2020 Lexus GS
Wheels: 20" TSW Chrono (RF) in Silver Machined (Rotary Forged)
GS-F
20x9 front, 20x10 rear

View gallery photos featuring TSW Chrono (RF) in all finishes
Featured Brands
Also Available