Wheels » T Sportline » TST - Model 3 in Gloss Black (Cast)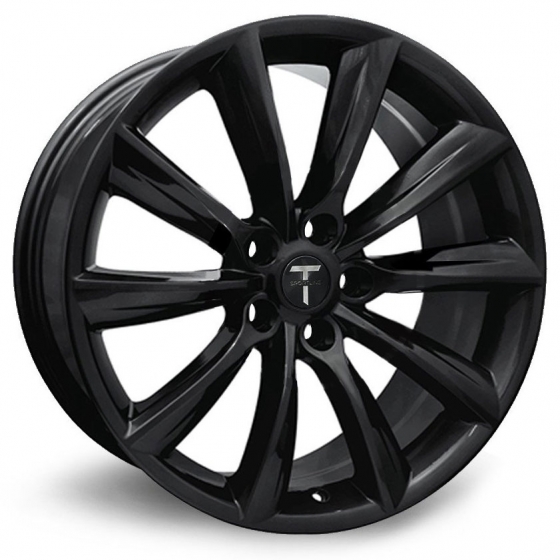 Model 3 Wheels
The T Sportline TST turbine style wheel is built exclusively for the Tesla Model 3. It's manufactured in a low pressure cast process and is available in 3 colors: Metallic Gray, Gloss Black, and Matte Black.
A Model 3 owner can use a factory Tesla center cap, a factory Tesla lug nut, a factory Tesla TPMS sensor and factory tire (if wheel size is the same). The TST is fully tested to the SAE J2530 standard and a great alternative to the Tesla factory wheel.
Our wheel comes with a color matched T Sportline center cap, but you can use a factory center cap.
Available in 18", 19" and 20" diameters.
Shown in Gloss Black
Other Finishes Available:
Gloss Silver (Cast) Gray (Cast) Matte Black (Cast)
| Sizes | Catalog |
| --- | --- |
| 18 × 9 | CALL |
| 19 × 9 | CALL |
| 20 × 8.5 | CALL |
| 20 × 10 | CALL |
Featured Brands
Also Available