Wheels » Black Rhino » Crawler in Matte Bronze (Black Lip Ring)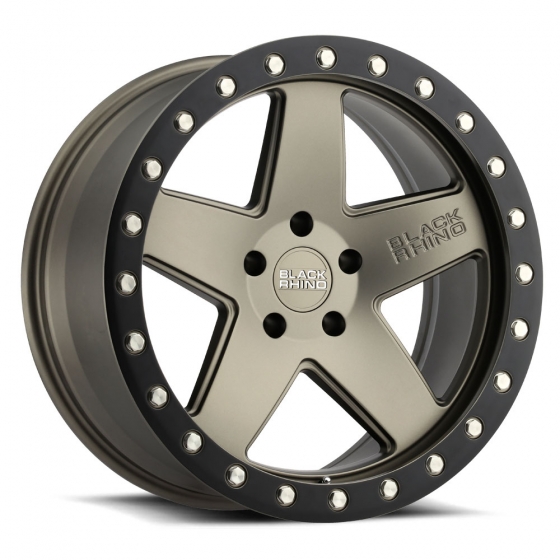 This wheel is discontinued and has limited availability.
Discount pricing available on remaining stock.
Call or Request a Quote to check for available inventory.
1-Piece Cast
The Black Rhino Crawler is a street legal version of our popular Crawler Beadlock wheel. It is a timeless solid five spoke style with a bold concave spoke profile constructed into an ultra rugged custom wheel. It's a classic take on the five spoke design that is sure to perfectly complement any rugged style that define this brand and suits the most demanding styles of trucks.
Remaining stock as of 5/9/2022:
1 set, 18X9.5, 5-127, -18
Featured Brands
Also Available