Wheels » TSW » Avalon (RF) in Bronze (Machined Lip)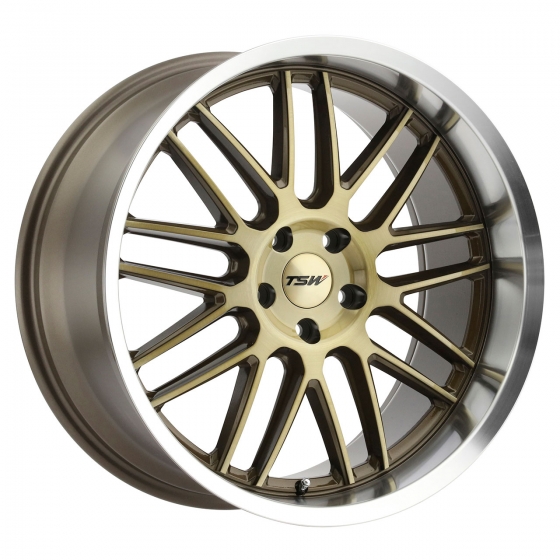 This wheel is discontinued and has limited availability.
Discount pricing available on remaining stock.
Call or Request a Quote to check for available inventory.
Shown in Bronze w/ Brushed Bronze Face & Machined Lip
Rotary Forged
The TSW Avalon Rotary Forged wheel is designed to add a modern sport mesh lip wheel to the TSW wheels lineup. In contrast to our other mesh rims, the TSW Avalon wheel features a sharper spoke design which is accented by spoke contours to accentuate the angular design elements. Lip sizes range between 1.75 inches to 3.25 inches for an aggressive look on 18 inch, 19inch, and 20 inch wheel fitments. In addition the standard Gunmetal w/ Brushed Gunmetal Face & Machined Lip finish, TSW introduces a Bronze w/ Brushed Bronze Face & Machined Lip finish that is exclusive for all 5x114.3 applications.
Pictured wheel shown is not representative of all size configurations. Center profile and lip depth will change in relation to vehicle specific fitment.
The Avalon Rotary Forged® Wheel is manufactured using a highly advanced production technique called Rotary Forging. The rim of the wheels is forged at high pressure while the wheel is spun at high speed. This alters the molecular structure and enhances the strength of the alloy. The benefit is a much lighter weight than a regular cast wheel. Most importantly, the weight saving is in the outer rim of the wheel which dramatically reduces rotational mass and enhances vehicle performance.
Other Finishes Available:
Gunmetal (Machined Lip)
| Sizes | Catalog | Closeout |
| --- | --- | --- |
| 18 × 8.5 | CALL | CALL |
| 18 × 9 | CALL | CALL |
| 18 × 9.5 | CALL | CALL |
| 19 × 8.5 | CALL | CALL |
| 19 × 9 | CALL | CALL |
| 19 × 9.5 | CALL | CALL |
| 19 × 10 | CALL | CALL |
| 19 × 11 | CALL | CALL |
| 20 × 8.5 | CALL | CALL |
| 20 × 9 | CALL | CALL |
| 20 × 10 | CALL | CALL |
Gallery Photos Featuring TSW Avalon (RF) in Bronze (Machined Lip)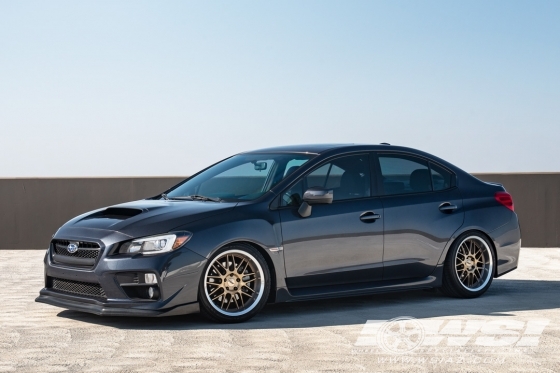 Vehicle: 2019 Subaru WRX
Wheels: 18" TSW Avalon (RF) in Bronze (Machined Lip)

View gallery photos featuring TSW Avalon (RF) in all finishes
Featured Brands
Also Available