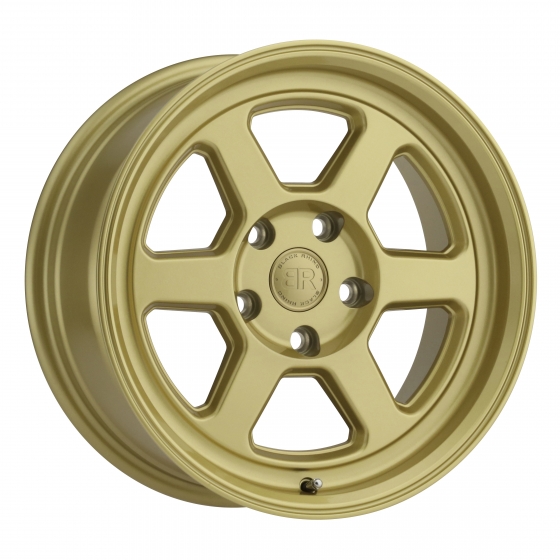 This wheel is discontinued and has limited availability.
Discount pricing available on remaining stock.
Call or Request a Quote to check for available inventory.
1-Piece Cast
The Black Rhino Rumble is a minimal six spoke wheel design following up on the popularity of the Black Rhino Boxer from 2018. The wheel has been designed by enthusiasts and made for enthusiasts of the Ford and Subaru off road rally racing genre. For the offroad overland Subaru vehicles such Crosstrek XV, Legacy, Impreza, Forester, Outback, and WRX, the wheel is offered in 15x7 and 16x7 sizes. An additional 17x8 size is also available for vehicles such as, but not limited to BRZ, Fiesta ST, Focus ST, FRS, STI, and WRX.
Remaining stock as of 5/9/2022:
1 wheel, 16X7, 5-114.3, +15
Other Finishes Available:
Bronze Gun Black
Gallery Photos Featuring Black Rhino Rumble in Gloss Gold
No gallery photos available in this finish
View gallery photos featuring Black Rhino Rumble in all finishes
Featured Brands
Also Available