Wheels » Vossen » HF-5 in Satin Bronze (Custom Finish)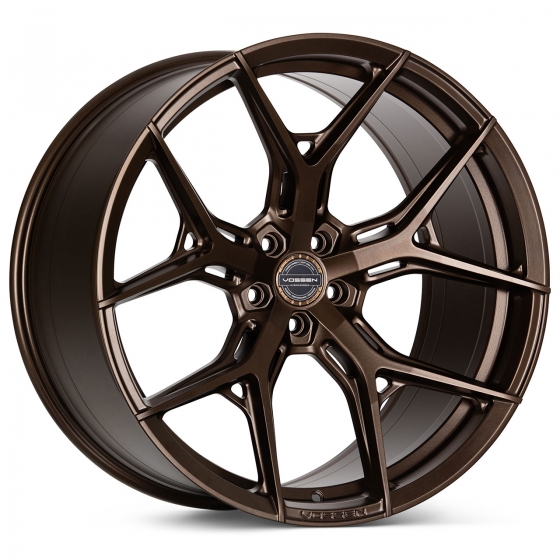 Hybrid Forged | Flow Form
Advancing the traditional casting process, the Hybrid Forged Series utilizes flow forming to cut down on weight and increase strength. Flow forming also allows for a great range of wheel widths within each design.
Shown in Satin Bronze
The following custom finishes are available for an additional fee.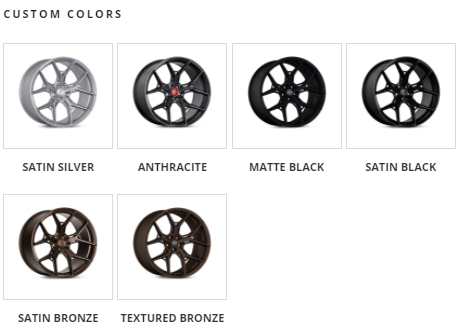 All Vossen wheels include matching center cap. Optional custom center cap may be shown ($37.50 each).
Other Finishes Available:
Gloss Black Matte Gunmetal Satin Black Satin Silver (Custom Finish)
| Sizes | Catalog |
| --- | --- |
| 19 × 8.5 | CALL |
| 19 × 9 | CALL |
| 19 × 9.5 | CALL |
| 19 × 10 | CALL |
| 19 × 10.5 | CALL |
| 20 × 8.5 | CALL |
| 20 × 9 | CALL |
| 20 × 9.5 | CALL |
| 20 × 10 | CALL |
| 20 × 10.5 | CALL |
| 20 × 11 | CALL |
| 20 × 12 | CALL |
| 21 × 9 | CALL |
| 21 × 9.5 | CALL |
| 21 × 10.5 | CALL |
| 21 × 11 | CALL |
| 21 × 12 | CALL |
| 22 × 9 | CALL |
| 22 × 9.5 | CALL |
| 22 × 10 | CALL |
| 22 × 10.5 | CALL |
| 22 × 11 | CALL |
| 22 × 12 | CALL |
| 23 × 10 | CALL |
| 23 × 10.5 | CALL |
| 23 × 11 | CALL |
| 23 × 12 | CALL |
Gallery Photos Featuring Vossen HF-5 in Satin Bronze (Custom Finish)
No gallery photos available in this finish
View gallery photos featuring Vossen HF-5 in all finishes
Featured Brands
Also Available